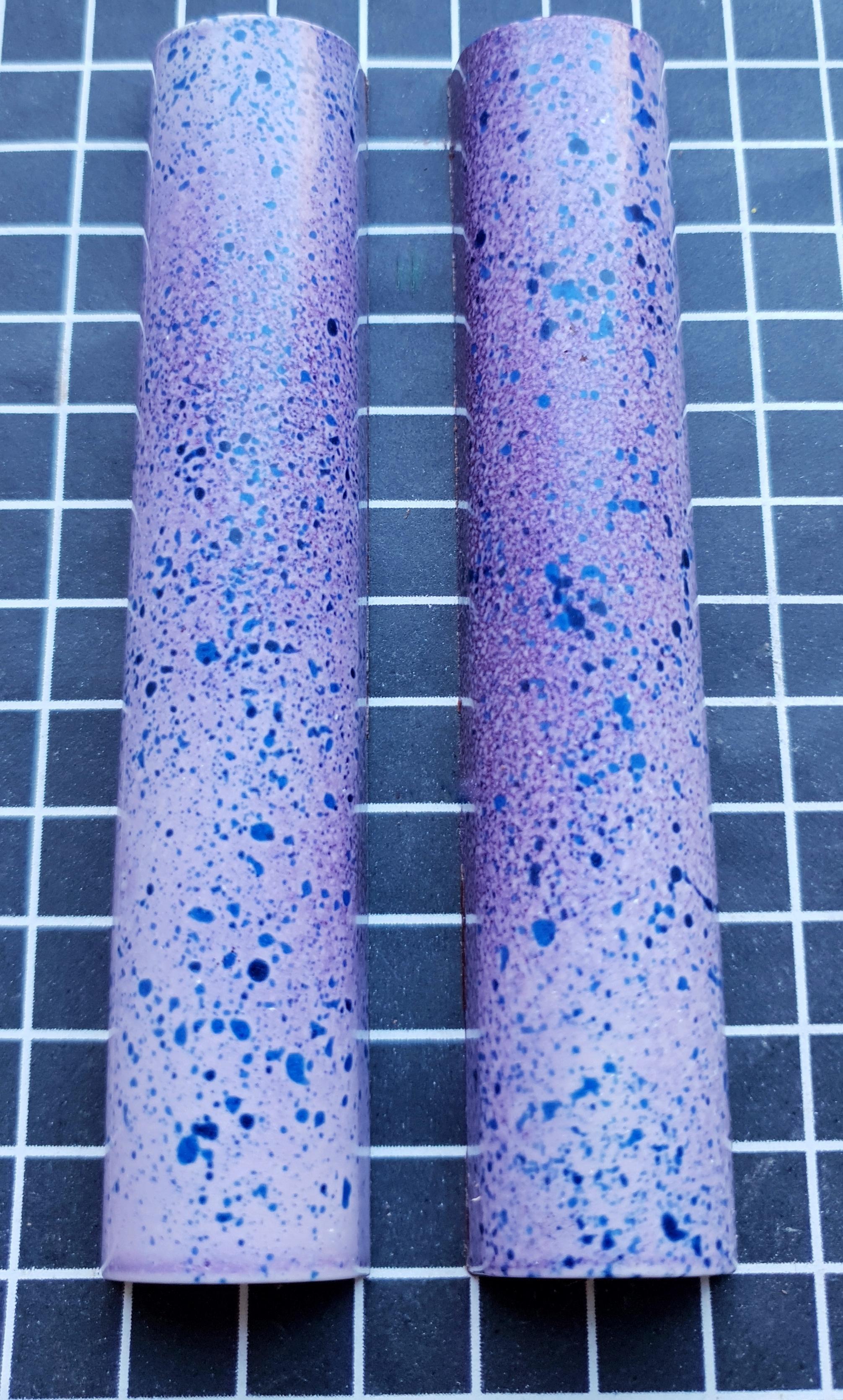 Blueberry Pate De Fruit & Violet Ganache in 70%
BarVBFD
*Choose Click and Collect over postal if possible. Postal orders will no go out on Tues and therefore we cannot guarantee pre Christmas delivery*

Blueberry Pate De Fruit & Violet Ganache in 70%
Made in an environment that handles nuts.
Suitable for Vegetarians. Gluten Free
As these are a handcrafted product please allow 5 working days for dispatch. Often it will be quicker but if you are in a rush please contact in advance to check availability.
If these are for a future gift please specify and they will be dispatched closer to the date (If desired) to maximise the Best Before date and freshness of the chocolates.
Ingredients
Blueberry, Sugar, Dark Chocolate 70%  (Cacao, sugar, cocoa butter, soya lethicin) White Chocolate (sugar, cocoa butter, milk,soya lethicin)  pectin, tartaric acid