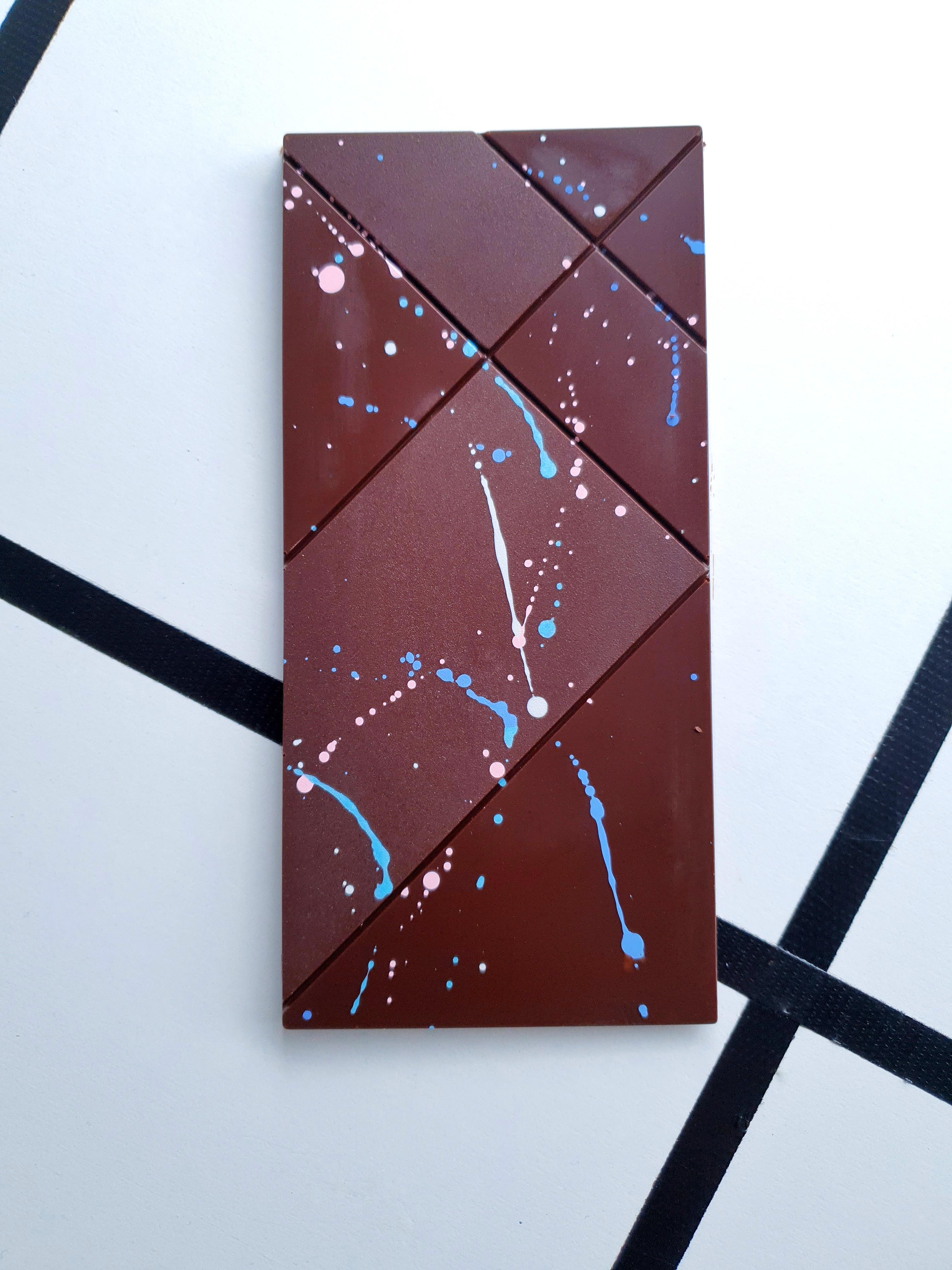 Tablettes
Sometimes we just want a bar of plain chocolate eh?
Each bar is hand moulded with a splash of natural colour! Colours will vary!
Available in 
- Tanzania 75% 
- Madagascan 67%
- Ghana 40%
- Blond 35%
- Zephyr White 34%
Allergen info milk, soy
Tanzania 75% and Madagascan 67% is dairy free however it is made in the same environment as products with milk so cannot guarantee there are no traces.
All products are made in an environment that handle nuts and other allergens.
Approx 65g