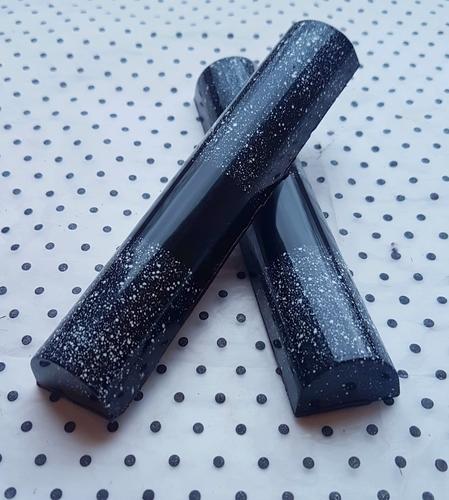 Bounty Hunter Coconut Bar
BHBar006
If these are for Christmas please choose "Christmas Delivery" and they will be dispatched closer to the date to maximise the Best Before date and freshness of the chocolates.
The Bounty Hunter Coconut Bar. 
Coconut  in 70% Dark Chocolate.
As these are a handcrafted product please allow 4 working days for dispatch. Often it will be quicker but if you are in a rush please contact in advance to check availability.
Ingredients, 75% Tanzania Cacao ( Cocoa, Cocoa Butter, Sugar, Soya Lecithin),Coconut, Coconut Oil 
While every effort is made to separate the dairy free chocolates, please be advised that they are made in an environment that handles dairy and nuts.
Suitable for Vegetarians, Vegans. Gluten Free