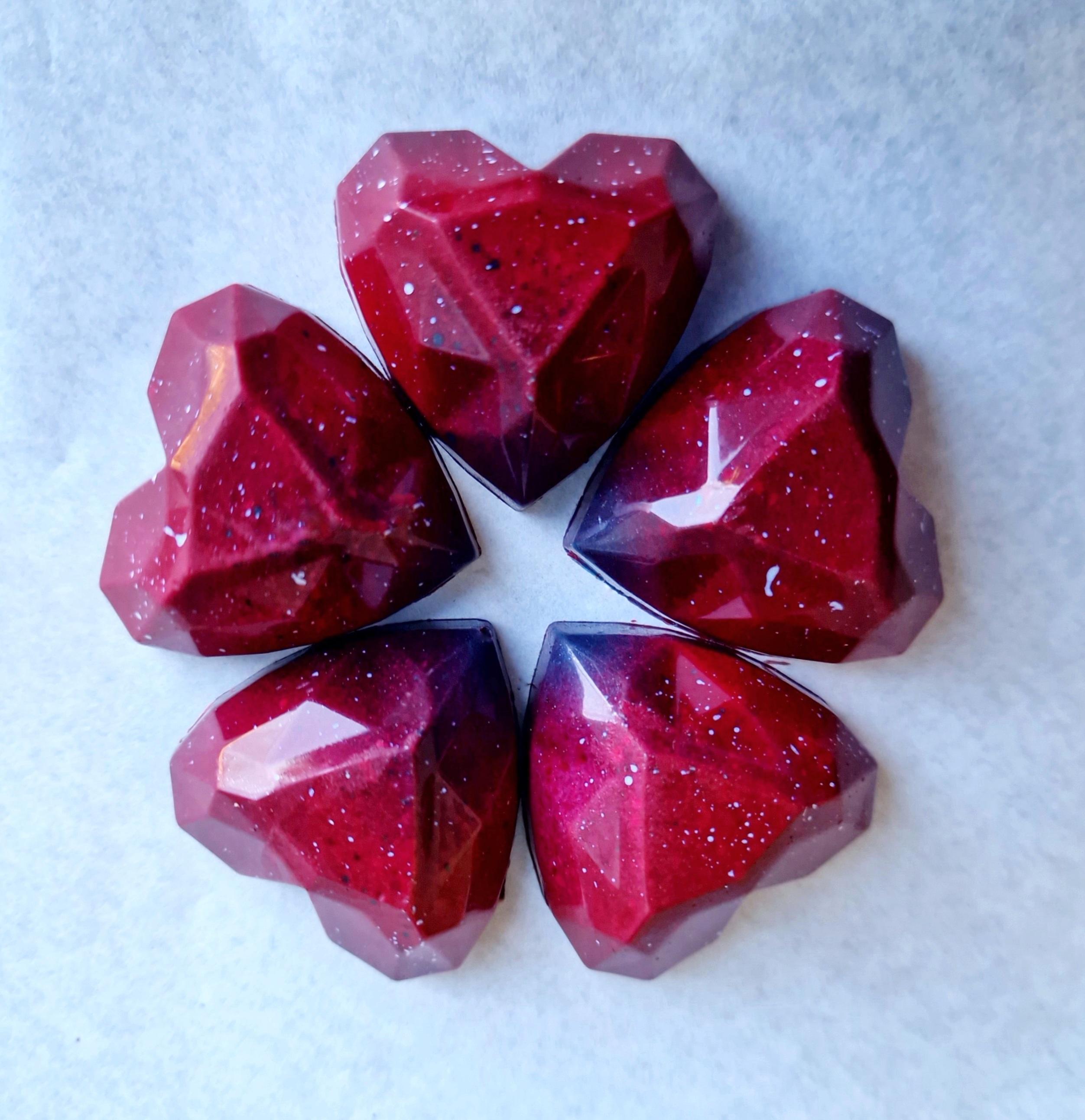 Heart Shaped Halen Mon Salted Caramels Pre Order
HM6Heart
Available to pre order now! 
Postal orders will be dispatched 1st class from Feb 10th
Collection available from weekend 11th/12th from Hatch 
Geometric Heart Shaped Halen Mon Salted Caramels in 75% Tanzanian Chocolate. The dark chocolate perfectly balances the sweet and salty award winning salted caramel.
Allergen info. Contains milk, soya
Suitable for Vegetarians
Gluten Free
All products are made in an environment that handles nuts and other allergens. If you have any questions, please don't hesitate to ask.
Colours may vary.