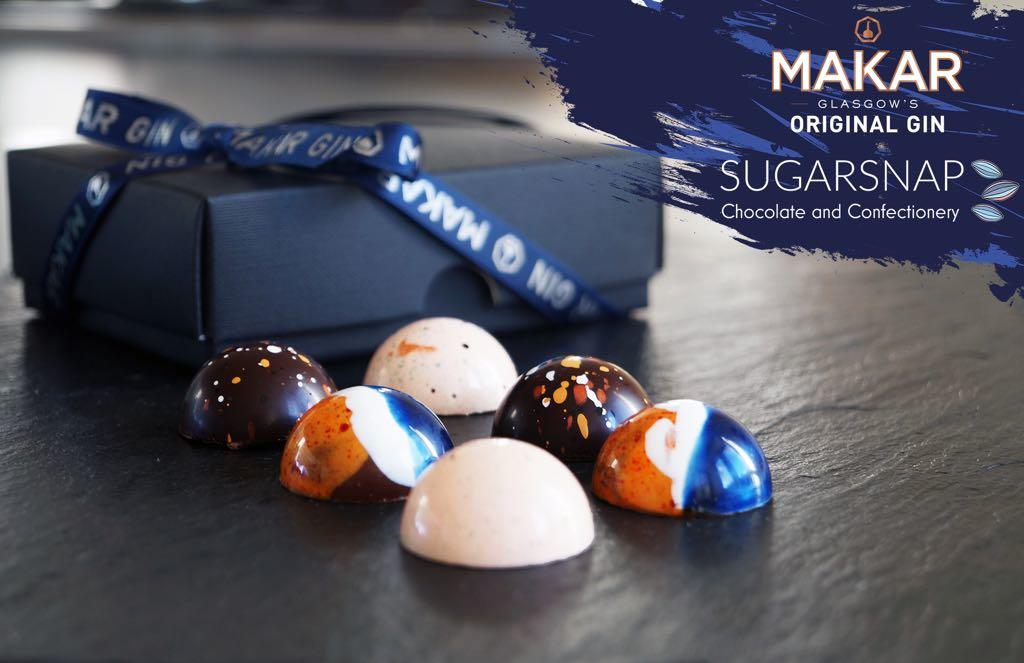 Makar Gin Chocolate Collection
Makar001
Sugarsnap and Makar come together to create beautifully handcrafted chocolates. Each bonbon pairs a Makar expression with a complimentary filling in white, milk and dark chocolate.
Orange, Chilli and Makar Original Gin with 40% Single Origin Ghanaian Cacao
Black Pepper and Makar Oak Aged Gin Caramel with 70% Single Origin Cuban Cacao
Peach, Elderflower and Makar Old Tom Gin with Zephyr White Chocolate
If these are for a future gift please specify and they will be dispatched closer to the date (If desired) to maximise the Best Before date and freshness of the chocolates.