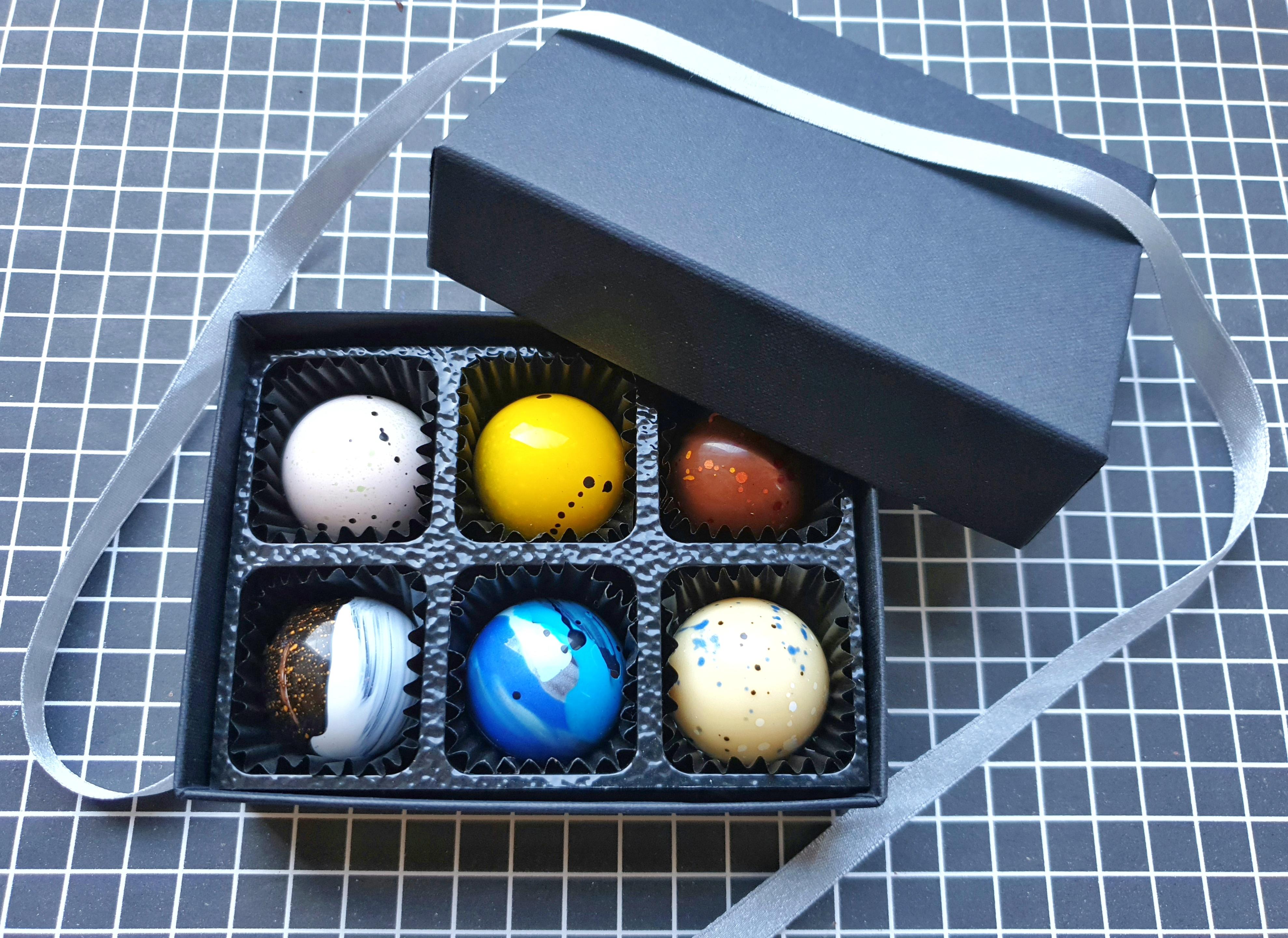 Scottish Gin Collection
SCOTGIN6
If these are for Christmas please choose "Christmas Delivery" and they will be dispatched closer to the date to maximise the Best Before date and freshness of the chocolates.
6 carefully selected Scottish Gins with flavours to pair each individual gin. 
Available as a box of 6 or a box of 12.
Flavours
Lemon and Granite North Gin in Zephyr White Chocolate
Spiced Caramel with Illicit Gin in 70% 
Glaswegin and Rose With almond in 40% Single Origin Ghanaian
Crossbill Gin White Chocolate Ganache in 65%
Tonka Bean & McLean's Something Blue Gin Caramelised White Chocolate Ganache in 70%
Orange, Biggar Gin & Cardamom  White Chocolate Ganache in 70%
Allergy info contains milk, soya
Made in an environment that handles nuts.
Suitable for vegetarians. 
Please let us know if you have any allergies or intolerances and we will be happy to accommodate where able.