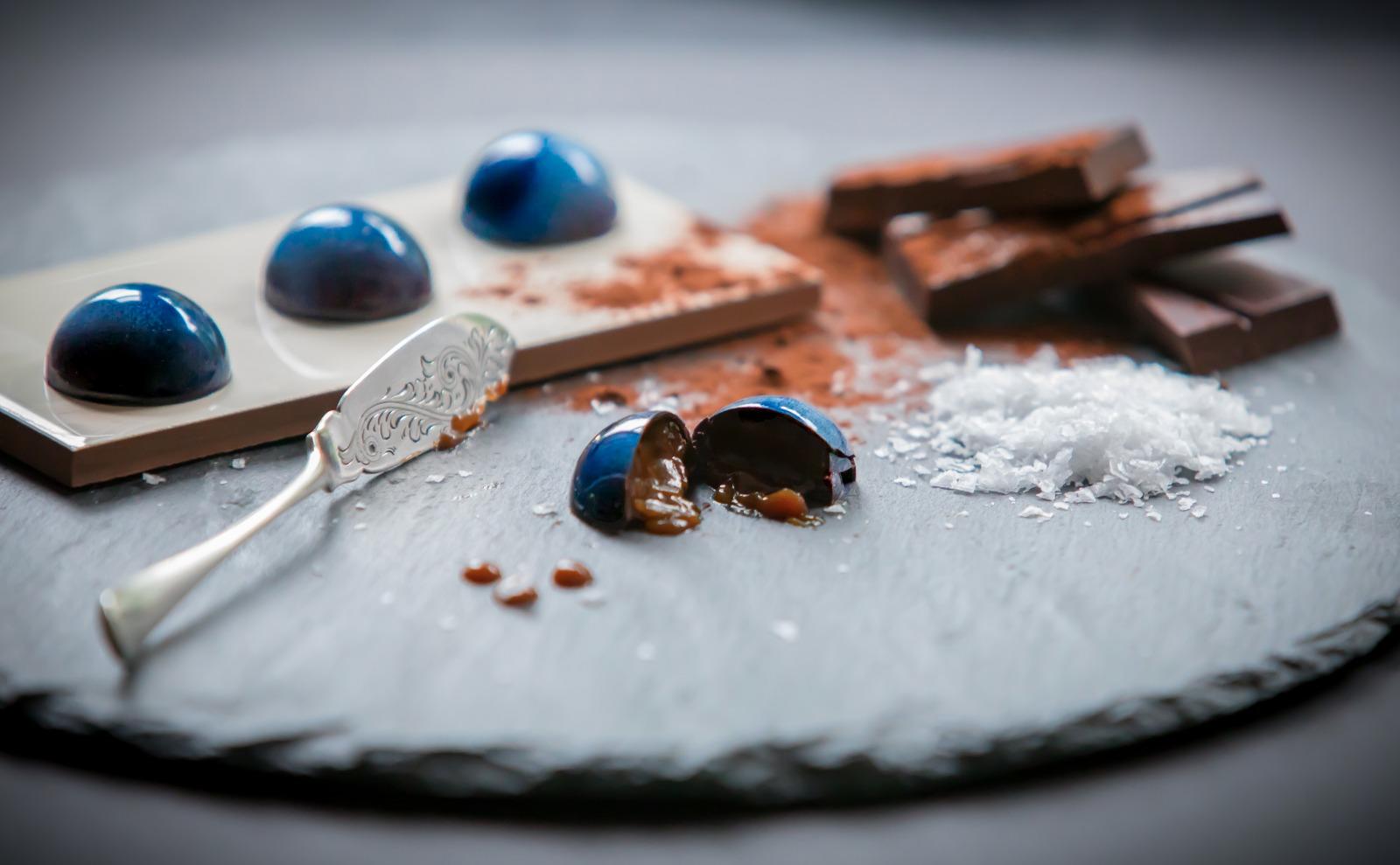 Halen Mon Salted Caramels - 6
HM6
Covid-19 Update.  Sugarsnap is operating but under reduced capacity due to working alone. As a result and to ensure maximum social distancing, I will only be going to the Post Office once a week on a Thurs.  All parcels will now be going out recorded signed for for the forseeable future. 
I am now able to offer doorstep collection from my place 72 ElderslieSt . If you wish to collect please enter COLLECTPLZ at the checkout. I will email you to arrange a suitable time for us both. Please allow at least 48hrs. Often products are made to order and still need to be packaged up and labelled. Of course, if you desperately need something earlier, I will always try to accommodate so don't hesitate to get in touch. 
Thank you. Annette
The Best Seller and now Award Winner too!
6 Caramels with Halen Mon Salt in 75% Tanzanian Chocolate. The dark chocolate perfectly balances the salted caramel.
Allergen info. Contains milk, soya
Suitable for Vegetarians
Gluten Free
As these are a handcrafted product please allow 5 working days for dispatch. Often it will be quicker but if you are in a rush please contact in advance to check availability.