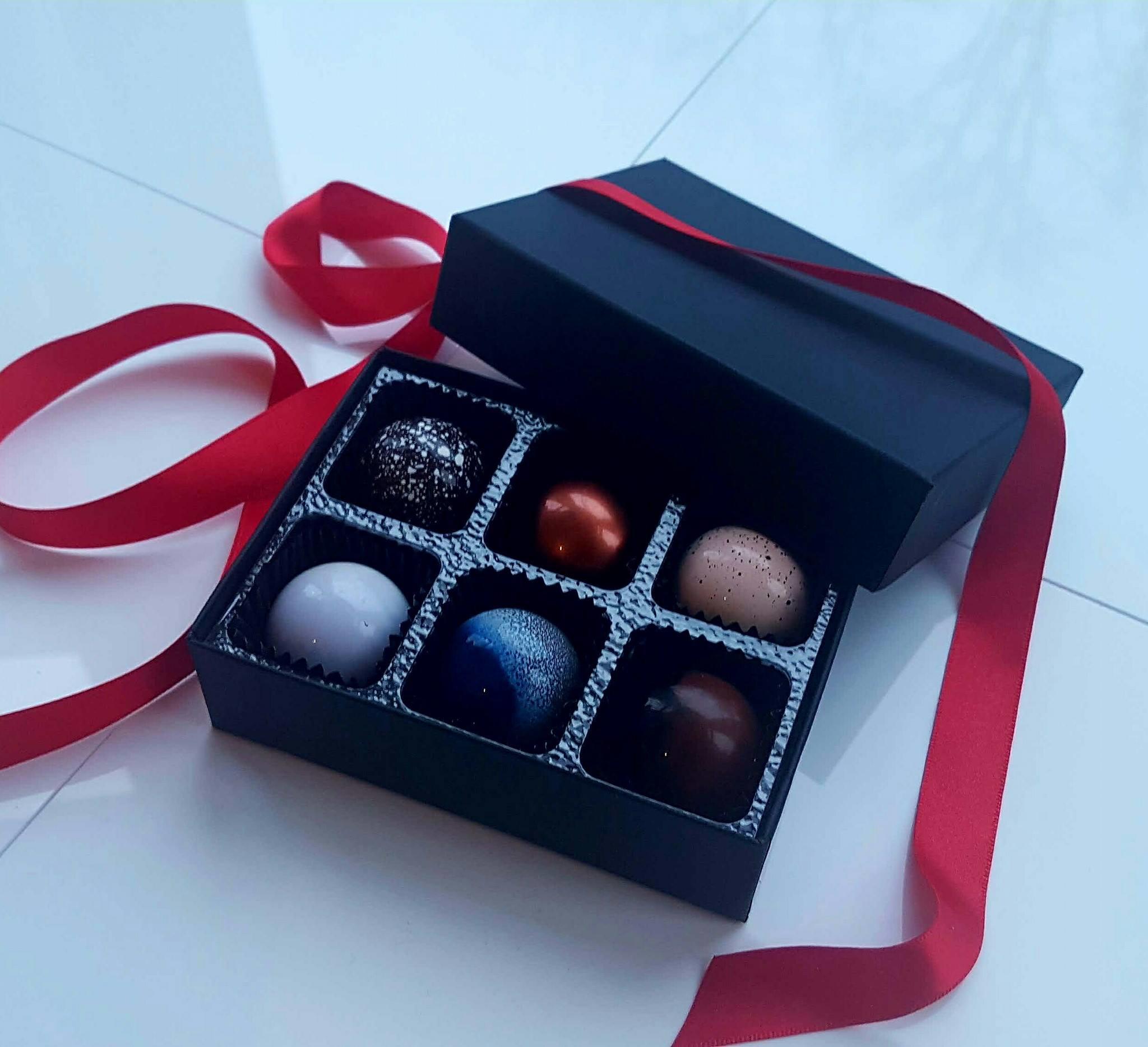 Artisan Collection 6s
6Box001
Handpicked selection of 6 artisan chocolates in a luxury box perfect for a gift or just a treat to yourself.
The flavours change regularly so let us select for you a perfectly balanced box of milk, dark and white chocolate ganaches and caramels.
For an idea of flavours please have a look here 
Allergy info contains milk, soya, nuts. 
 Feuilletine contains Gluten. 
Marshmallow contains Gelatin. Vegetarian alternative available. 
Please let us know if you have any allergies or intolerances and we will be happy to accommodate where able.
As these are a handcrafted product please allow 5 working days for dispatch. Often it will be quicker but if you are in a rush please contact in advance to check availability.
If these are for a future gift please specify in notes and they will be dispatched closer to the date (If desired) to maximise the Best Before date and freshness of the chocolates.