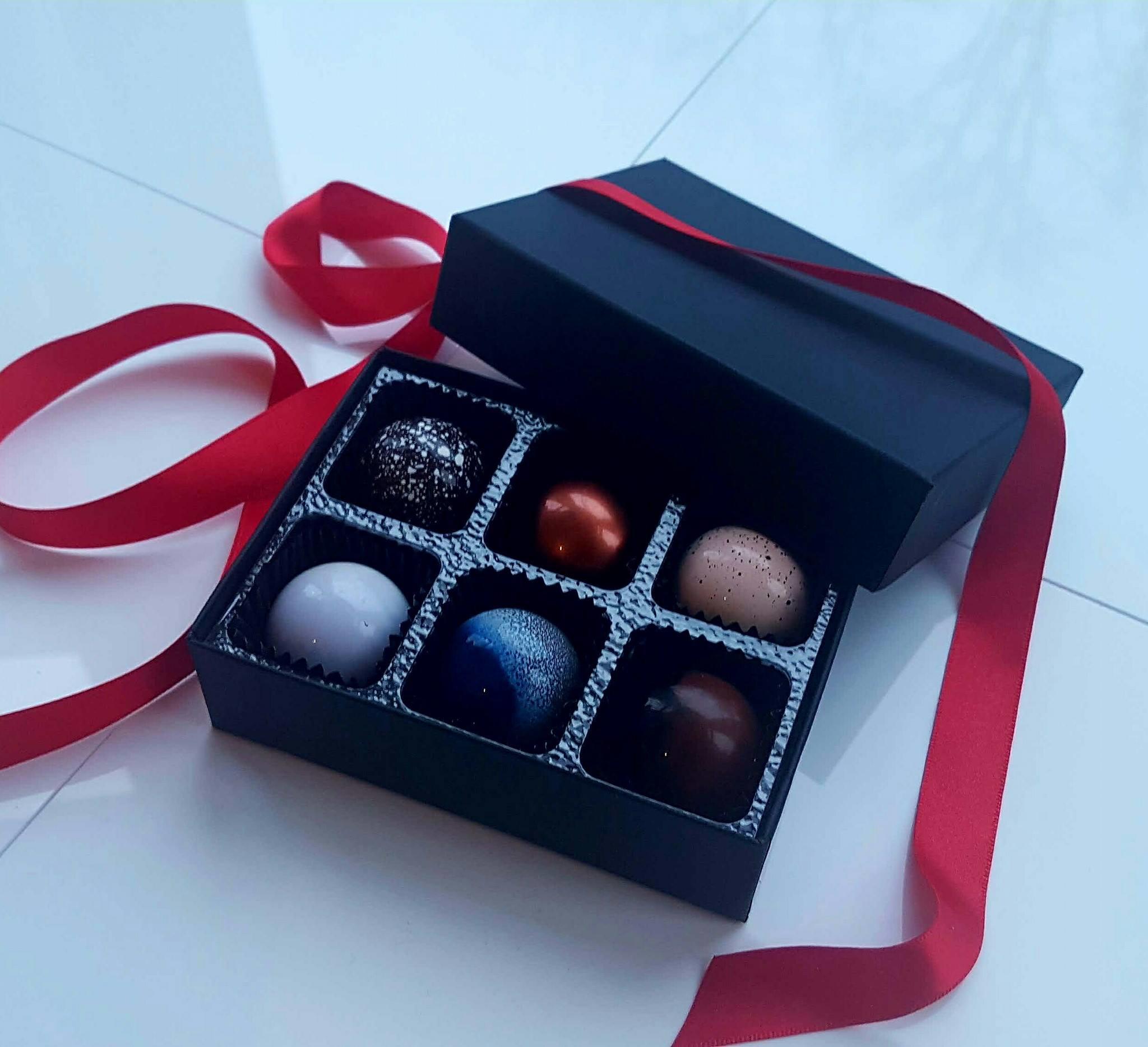 Artisan Collection 6s
6Box001
Covid-19 Update.  Sugarsnap is operating but under reduced capacity due to working alone. As a result and to ensure maximum social distancing, I will only be going to the Post Office once a week on a Thurs.  All parcels will now be going out as 1st class recorded for the forseeable future. If you prefer to pay for Special Delivery to guarantee Friday delivery I have added that shipping option also.
I am now able to offer doorstep collection from my place in the West End. If you wish to collect please enter COLLECT2020 at the checkout. I will email you to arrange a suitable time for us both. Please allow at least 48hrs. Often products are made to order and still need to be packaged up and labelled. Of course, if you desperately need something earlier, I will always try to accommodate so don't hesitate to get in touch. 
Thank you. Annette
Handpicked selection of 6 artisan chocolates in a luxury box perfect for a gift or just a treat to yourself.
The flavours change regularly so let us select for you a perfectly balanced box of milk, dark and white chocolate ganaches and caramels.
For an idea of flavours please have a look here - if you want a particular flavour please get in touch before ordering.
Allergy info contains milk, soya, nuts. 
Gianduja and Feuilletine contains Gluten. 
Marshmallow contains Gelatin. Vegetarian alternative available. 
Please let us know if you have any allergies or intolerances and we will be happy to accommodate where able.
As these are a handcrafted product please allow 4 working days for dispatch. Often it will be quicker but if you are in a rush please contact in advance to check availability.
If these are for a future gift please specify and they will be dispatched closer to the date (If desired) to maximise the Best Before date and freshness of the chocolates.