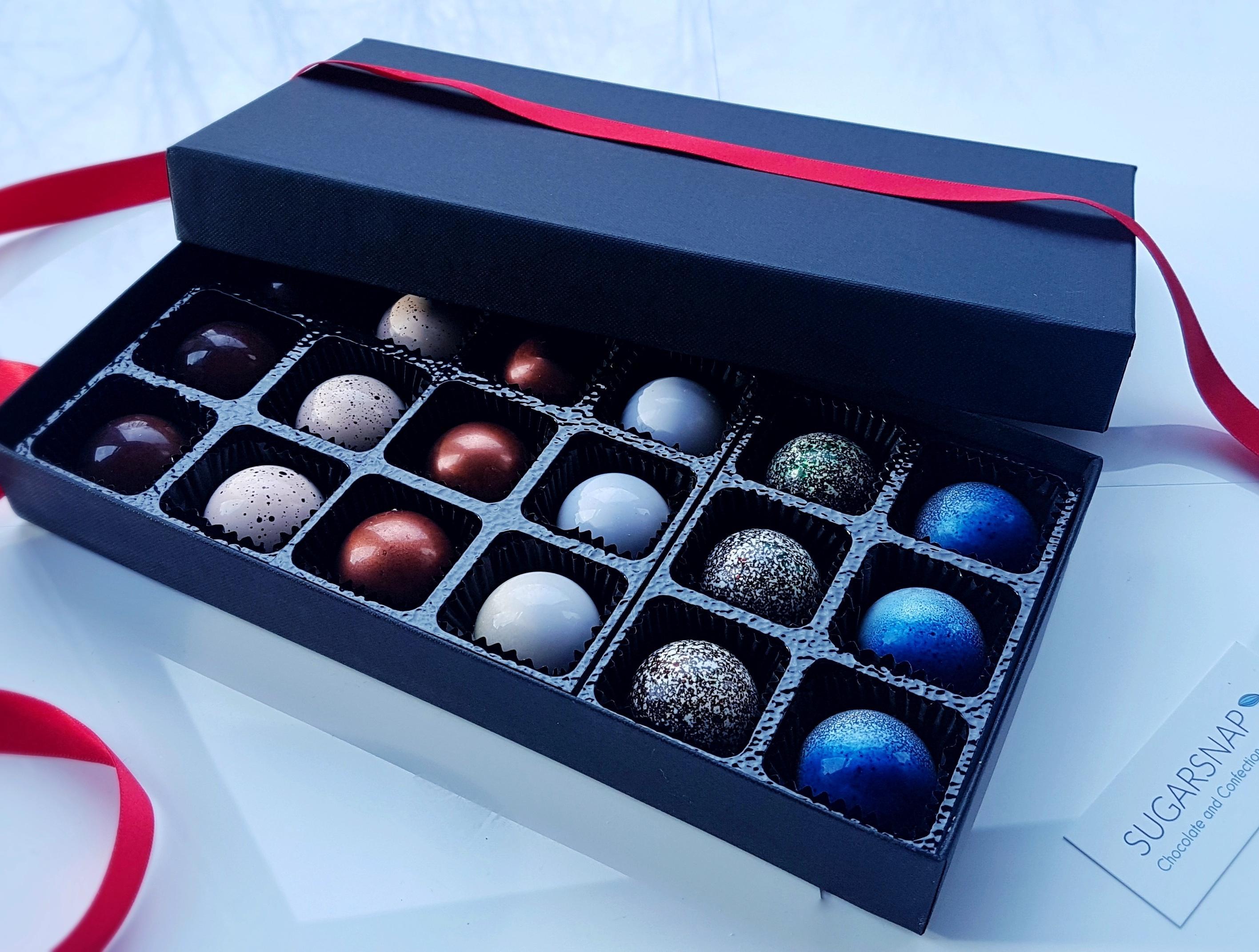 Artisan Collection 18s Father's Day Pre Order
Art18FD
Handpicked selection of 18 artisan chocolates in a luxury box. Perfect for a gift or just to treat to yourself.
The flavours change often but will be balanced box of milk, dark and white chocolate ganaches, dujas and caramels. 
Gluten Free, Alcohol Free or Nut Free available - just let me know when you order.
Marshmallow contains gelatin, but can also replace on request.
Please note that all products are made in environment where allergens are handled.
Allergy info contains milk, soya, nuts, gluten 
Photo for illustration purposes, flavours may vary
Please let us know if you have any allergies or intolerances and we will be happy to accommodate where able.